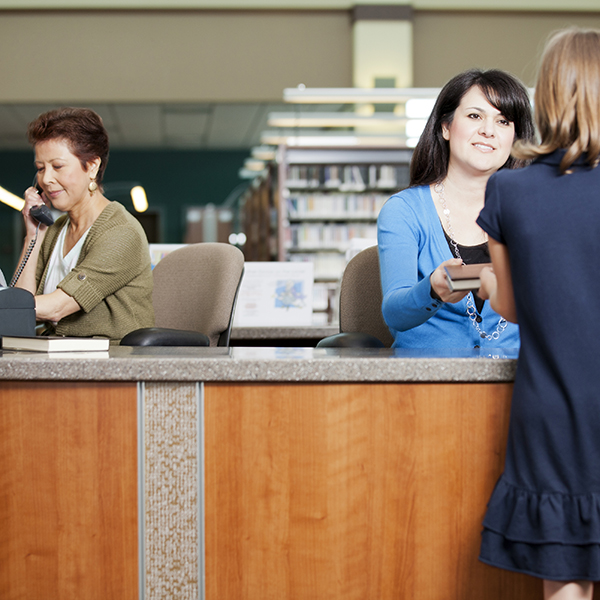 Collect fees effectively
Our Cash Module is a plug-in for the Aleph 500 library system that enables librarians to follow up on outstanding debts. It enhances Aleph's native, rudimentary Cash management function and automatically sends reminders to patrons that haven't paid the fees due for late returns, photocopies, postage, ILL or other services provided by the library.
Reminders can be designed and configured as required and will automatically be sent by e-mail or printed on paper as letters. Should the patron not pay his or her debt after a given number of reminders, the Cash Module will automatically transfer all data to the bookkeeping department for further processing.
Reports and key information
In the Cash Module, librarians can look up patron information and get an overview over the number of reminders sent, their dates of issue, all fees due, as well as the correspondence between the library and the patron. Copies of all reminders are stored in the system, and there is a free text search function for all information pertaining to the patrons.
The Cash Module uses the following key information: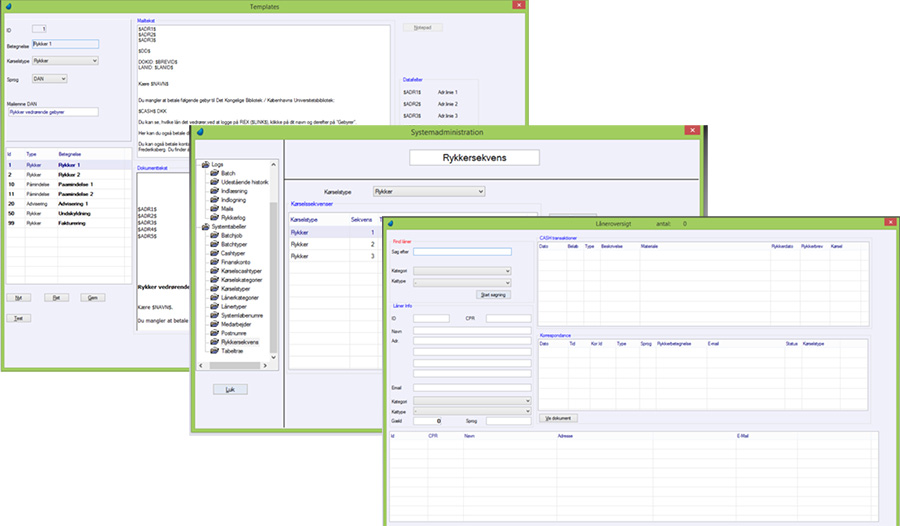 Patron information:
PID, a system-generated patron ID
ID, patron's library card no. or social security no.
Name
Address, incl. e-mail
Outstanding fees information:
Fee code
Title
Description
Date of creation
Place/branch of creation
Amount
Don't miss out on cash
Aleph doesn't provide any effective tools for issuing reminders and collecting outstanding accounts. There are very limited functions for tracking and following up. In Aleph, the main sanction is banning patrons from using the library in case they owe a certain amount in fees for missing items, but by default, outstanding accounts simply expire after 3 years.
Developed for the Royal Library of Denmark
The Cash Module was developed by JPC Data in collaboration with the Danish Royal Library in Copenhagen where it was introduced in 2014. After its introduction, the Royal Library collected a substantial amount in outstanding fees. If your library is interested in learning more about the cash benefits of this very effective plugin module, please feel free to contact the Royal Library directly: Mr Ole Holm, Department Manager, The Royal Library, ph. +45 913 24816, or e-mail: oho[at]kb.dk.
Other plugin modules for Aleph
We have developed a range of plugin modules for the Aleph 500 system that make a librarian's life easier, e.g. e-mail correspondence, presentation/statutory copies and item management. We also develop new plugins tailored to your needs – just ask us.
For more information, call Carsten Dibbern on +45 4084 7900, or fill in our contact form.