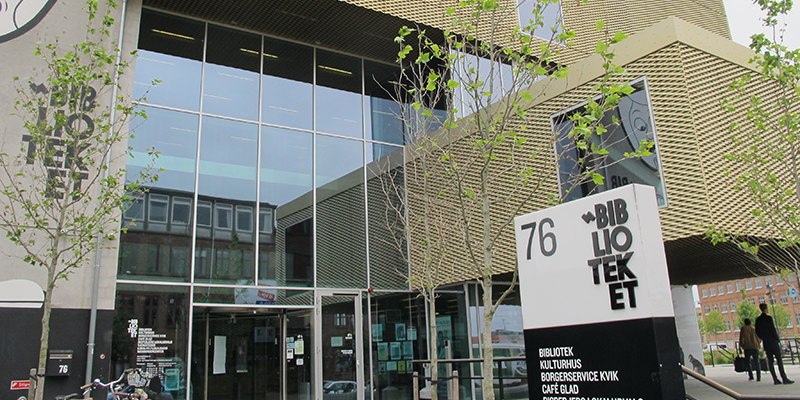 The first WagnerGUIDE wayfinding system in the Danish capital will be implemented at the public library on Rentemestervej. According to current plans, the other municipal libraries of Copenhagen will follow at a later stage.
Library manager Tine Garsdal looks forward to getting started.
"WagnerGUIDE has been on our wish list for quite a while. Now the time is right, as we're preparing for some changes to the library's interior. Furthermore, the WagnerGUIDE project fits in perfectly with the current library reform in Copenhagen and its focus on increased self-service," says Tine Garsdal.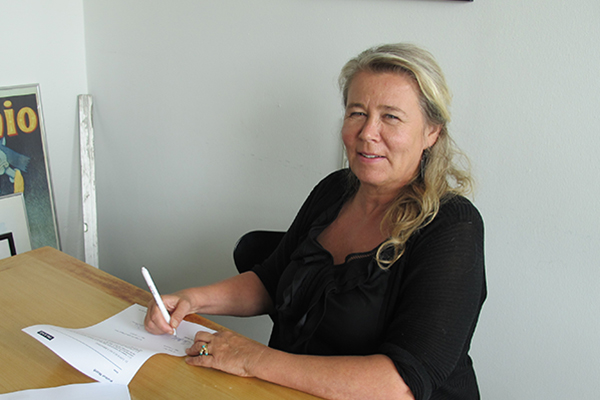 Library Manager Tine Garsdal signs the purchase order for WagnerGUIDE
The café at Rentemestervej Library
The library building is new and features special departments for children, youth and adults on three floors. Apart from a reading room and books and media for loan, the children's library offers computer games and video viewing section. The building also boasts workshops for creative arts like sewing and graphic design.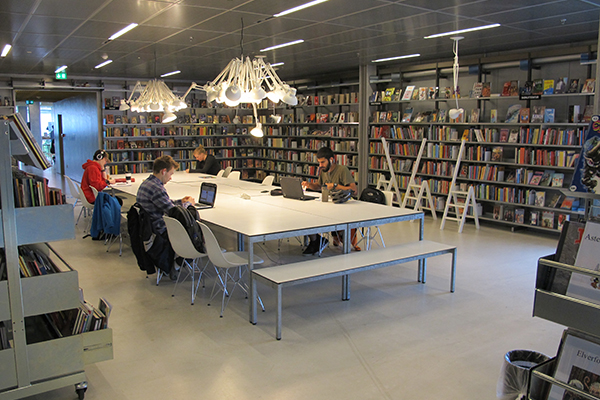 Students focusing on their work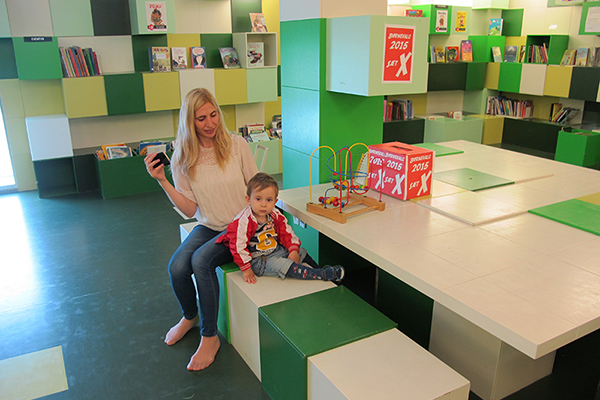 In the children's department
The library is located at 76, Rentemestervej in the Bispebjerg area with a great view of Copenhagen.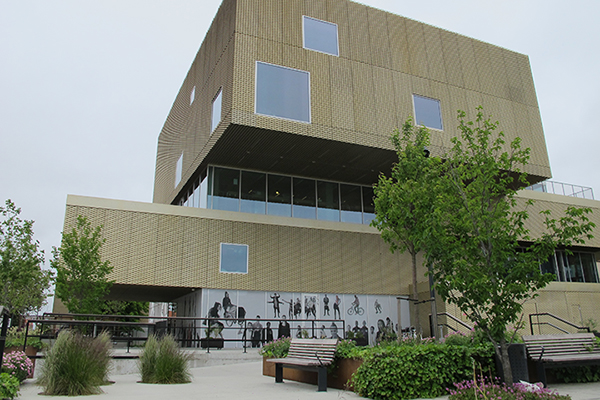 Rentemestervej Library has received several awards for its outstanding architecture.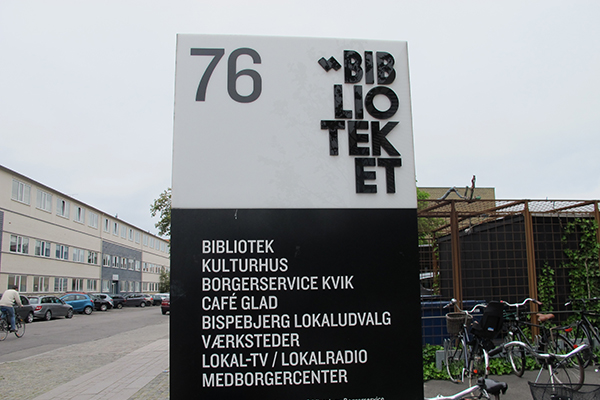 Click here for more information on the WagnerGUIDE wayfinding system.