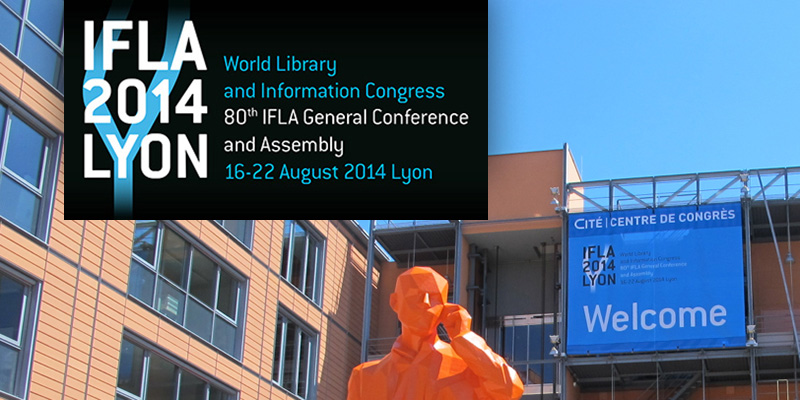 Dibbern Software took part in the 2014 World Library and Information Congress in Lyon, France, from August 16 to 22.
This year's IFLA congress was staged at the Lyon Congress Centre and counted approx. 4,000 visitors who participated in more than 200 sessions featuring speeches, panels and open discussions.
In the exhibition area, I had many interesting conversations with people I hadn't met before, among them library professionals from countries like Namibia, New Zealand, Israel, Finland, Botswana, Germany, Saudi Arabia, Uzbekistan and Egypt.
I was based at the Ex Libris booth, and my warm thanks goes out to Matti and the entire Ex Libris crew for their generosity and help during this year's IFLA.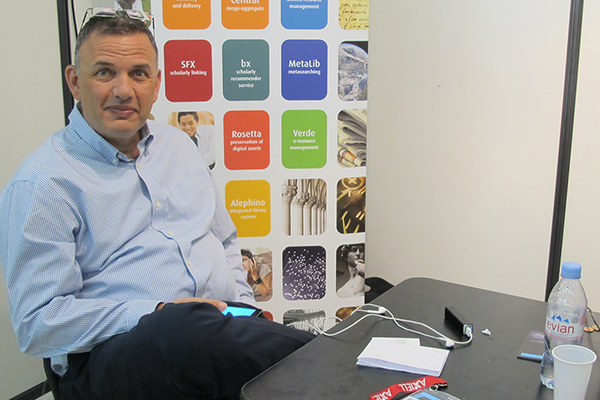 Ex Libris CEO Matti Shem Tov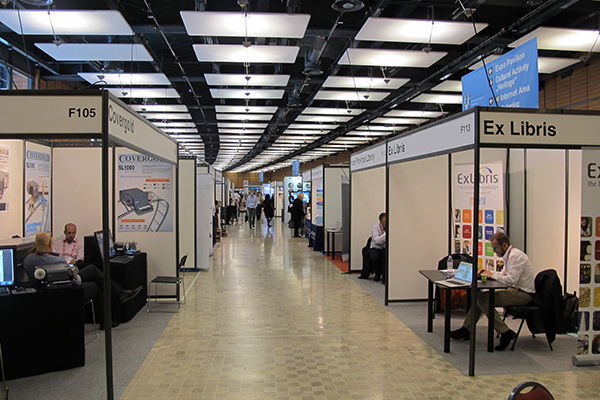 The exhibition area at the Lyon Conference Centre
I was surprised to learn that hardly any of the international library representatives I spoke to knew about digital wayfinding systems. And most of them were enthusiastic about the WagnerGUIDE solution when I showed it to them. They wanted to take this idea back home and introduce it to their colleagues, and some even promised to spread the news to other library professionals in their network.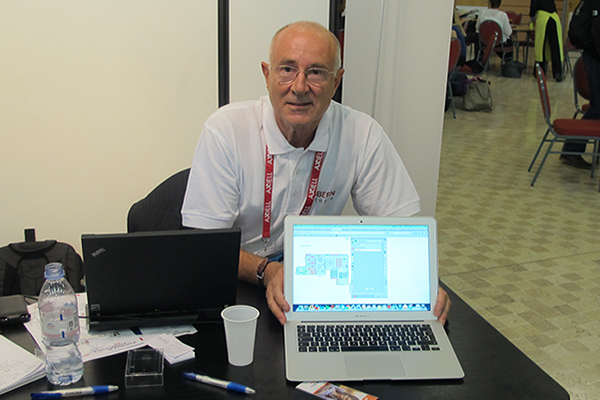 Carsten presents the WagnerGUIDE solution
Another subject that was discussed intensely was the future development of libraries across the world, especially during the social gatherings that took place in the evenings in various parts of Lyon. The historic city centre, "Vieux Lyon", was especially nice with its illuminated churches and outdoor restaurants on Rue Jean.
Monday night was dedicated to a dinner outing for the Danish congress delegation at Brasserie Georges, arranged by the Danish Library Association (Danmarks Bibiloteksforening).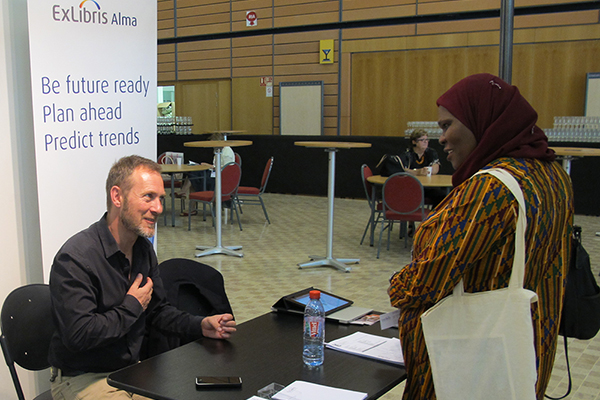 Tristan from Ex Libris France talks to a prospect
My many new contacts to library professionals from across the world are quite valuable regarding an exchange of ideas, the sale of our products and future global developments on the library market. Although some delegates expressed their disappointment with the quality of some of the sessions that took place, this year's library congress produced a tangible outcome:
The Lyon Declaration on Access to Information and Development was published as an incentive for the UN to integrate free, democratic access to information in their coming global development agenda 2016 – 2030. Read the declaration, which was signed by more than 135 national library associations and other oganisations, here: lyondeclaration.org