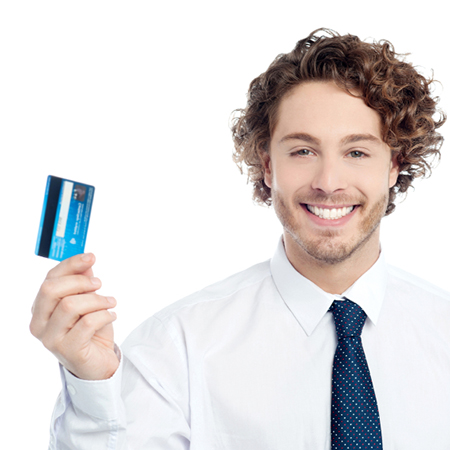 Library and access cards
Many libraries issue plastic cards as membership cards to their customers. These library cards can be used for identification and loaning. Furthermore, plastic cards are often used as IDs for the staff, granting access to office areas and other facilities in the building.
In collaboration with our partner RD Data, we can supply you with Scandinavia's cheapest plastic cards in an unmatched quality and speed. We can usually deliver within two to five working days.
RD Data produces plastic cards in credit card format with optional colour print, magnet stripes, electronic chips (e.g. Em4102, Mifare S50, Desfire), signature panel, barcode and other features.
Colour print
All card models can be printed in full colour to your design specifications from a minimum edition of 100 cards upwards. In a second step, individual member data such as name, photo, membership number, barcode etc. can be applied in print and encoded in the magnet stripe and/or chip.
Personalization
We can personalize the cards with your members' personal data. Whether you continuously add members to your organisation or need larger batches in conjunction with annual renewals – our customer service will assist you in all matters. We'll print the member's name and data on the card, we'll mount the card on an accompanying letter, put it in an envelope and send it off by mail.
Our partner RD Data is the only company in Denmark to own a state-of-the-art production line for all types of credit card format plastic cards. This means that we can supply you with high-quality cards made in Denmark at very favourable prices, even in small editions with a minimum of just 100 cards.
If you are interested in creating your own membership cards or just want to stock up on blanks, please get in touch with Carsten Dibbern at +45 4084 7900.