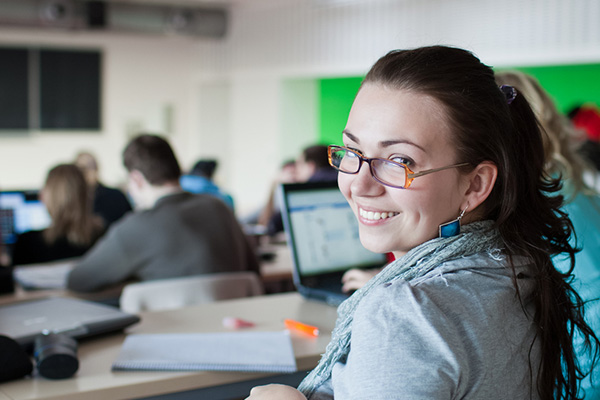 Guide your students more efficiently
How many academic hours are lost at your college, school or university each year due to students not finding their way to the classroom? Most modern university campuses consist of a large number of buildings spread across one or more principal sites. This makes it difficult for students, academic personnel and guests to find their way between departments and classrooms, especially in the beginning of each academic term.
With our WagnerGUIDE solution, your school can offer all students and employees a complete site map and guidance system. WagnerGUIDE is web-based and can be displayed on any computer with an internet connection. This means that students can prepare their itinerary at home and print a map to take along. Additionally, your school's guide can be made available on-site via information kiosks or any other end-user terminal in offices, libraries, cafeterias and lobbies.
Easy to use and update
Our systems are developed using pedagogic principles and feature easy-to-use menus and maps. By means of hierarchically structured menus, visitors can search your school's guide by department, site, building no. and room no. – or by any other set of search criteria. All it takes is a maximum of four clicks.
Large campuses frequently see changes in room assignments due to necessary facility maintenance. The WagnerGUIDE system is highly adaptive and allows for quick changes and updates, as well as additional on-site information on closed building sections or moved offices. All changes are made available on-line with immediate effect.
To learn more about our guidance and map systems, visit the WagnerGUIDE product page – or call Carsten Dibbern at +45 4084 7900.