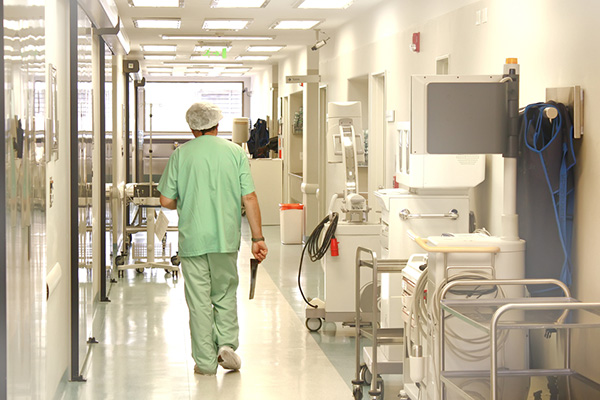 Increase the service level and accessibility of your hospital or clinic
Self-service terminals with electronic wayfinding systems can be strategically placed in the lobby as well as in the entrance areas of all buildings and departments, enabling visitors to find way quickly and effectively. This is especially important in large hospital complexes consisting of several multi-storey buildings, as is often the case.
Make visitors and patients feel more at ease
For most patients and their families, staying at a hospital means stress. While patients usually are taken care of by the staff, visitors have to find their way themselves. In large hospital complexes, finding the right department and room can be extra stressful.
We'll devise an easy-to-use visitor information system tailored to the needs of your hospital or clinic, based on pedagogically sound principles. Our information systems comprise digital maps with guidance functions, and our user interfaces are specially designed for easy use by people of all ages, including disabled people.
For more information, please call Carsten Dibbern on +45 4084 7900.